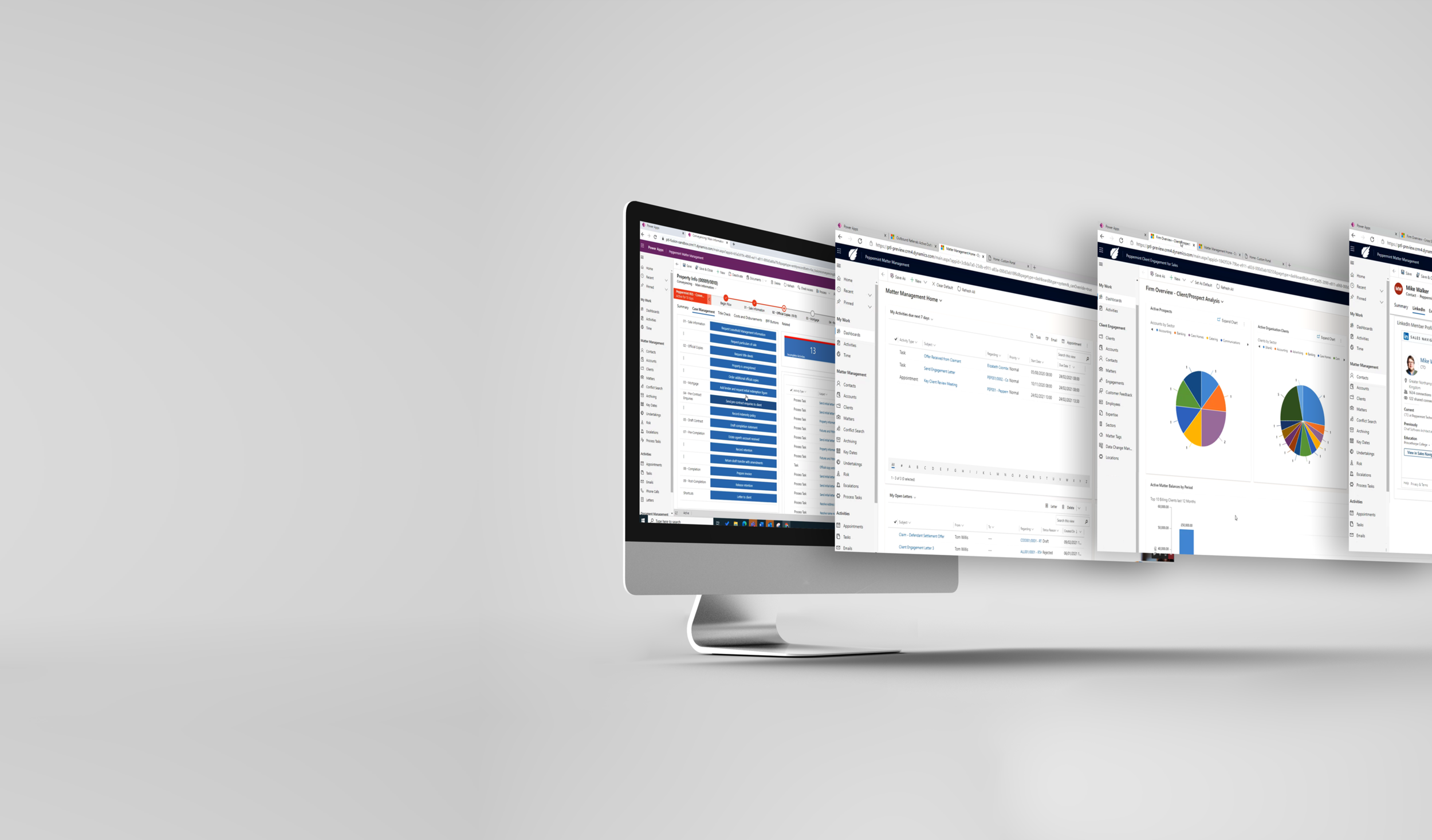 Making large law firms smarter
A suite of applications built for modern law firms.
Peppermint CX365 brings together in one place all the applications, transactions, collaboration and content tools required to operate a high-performing legal business. Safe and secure in the Microsoft cloud, Peppermint CX365 provides a full suite of legal service applications.
Build your solution with CX365
We provide options to take the Peppermint CX365 platform as a whole, or integrate with other existing back office solutions and implement other modules in a phased approach and at a pace that's right for your law firm.
Solutions that work for you
Future proofing your technology investment with Microsoft
Developing software specifically for the legal market, Peppermint Technology is a Microsoft ISV (Independent Software Vendor), a highly regarded partner that develops software utilising Microsoft Dynamics.